IWT has identified a proven process that transforms municipal solid waste into usable raw materials, with no toxic emissions. The Thermoselect process utilizes gasification to recycle 100% of waste into an energy rich syngas that can be used to generate electricity to manufacture alternative fuels, such as ethanol, gasoline, clean diesel or other valuable recycled products.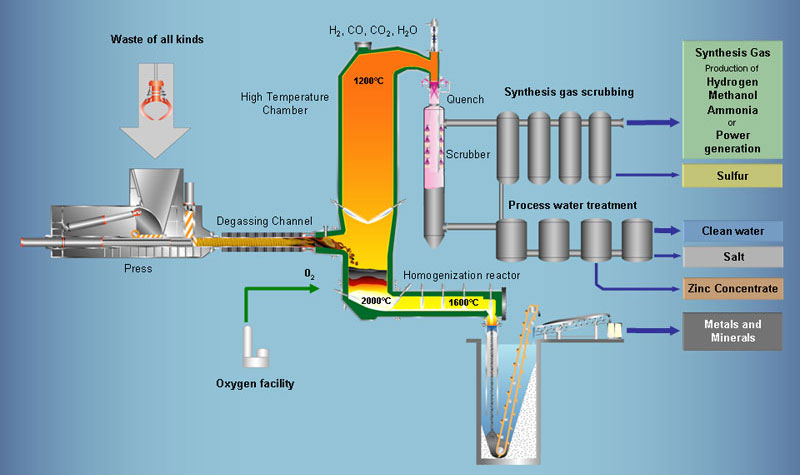 Thermoselect is environmentally friendly and effectively disposes of waste, diverting it 100% from landfills. Within this section, you'll discover the important features and benefits the Thermoselect process can offer municipalities.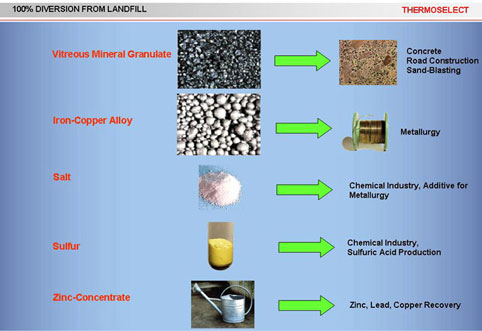 Recycled Materials
The Thermoselect process produces recycled materials with the following uses:
Aggregate Material – used as a substitute for sand in concrete or road construction
Metal – used in new metal products
Sulfur – used in the manufacture of sulfuric acid
Industrial Salts – used in the steel manufacturing process or for winter ice control on roads
Zinc Concentrate – used to recover zinc, lead and copper.